In the process to troubleshoot my leak I guess it's the time to replace the heat exchanger according to my expert!
Yesterday I removed it from its very unaccessible location. I will definitely mount it back aft. 
Once removed I was able to read the part number / SKU: Seakamp 200420 and take some mesurements.
Now here is my question, do I replace with the exact same model? And where should I buy it?
Some pictures of the little guy :)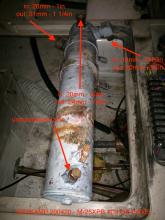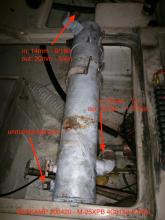 For the inches to mm value, I was using my vernier caliper, and not sure if it's in metric or standard. So maybe some numbers are a bit off, also since I guess this heat exchanger didn't move for the last 10 years, they are not the exact value.
So far I saw the part there:
Are they good place to get it? Fair price? Better place to check?
—
Ludovic François
​Hotel Catalina - Catalina 36 Hull #883
Marina Del Rey, CA