Last week-end we performed our first upgrade in replacing the old fragile looking engine control handles.
After few days waiting for catalina direct to ship the parts, I thought it will be straight forward to complete this modification.
I started with the throttle handle and it was done in less of 5 minutes! What an easy job :)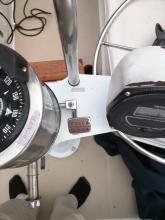 Now let's take care of the clutch handle! What took us over four hours to get it done, with a long list of tools tested against it.
Finally we had to use the dremel, to get the work done and be able to extract the screw.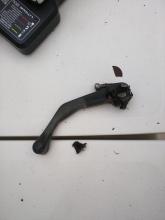 Now some anti-seize lubricant, and hopefully next time someone will be looking to remove the handles, it will be a bit easier!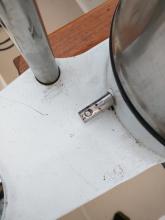 What do you advise to avoid that kind of issue in the future? Or any advise on the tools to use to deal with a screw stuck?
Ludo
—
Ludovic François
​Hotel Catalina - Catalina 36 Hull #883
Marina Del Rey, CA