Bird's eye view - 50' & splat!
Submitted by
C36IAadmin
on Tue, 06/08/2004 - 22:00.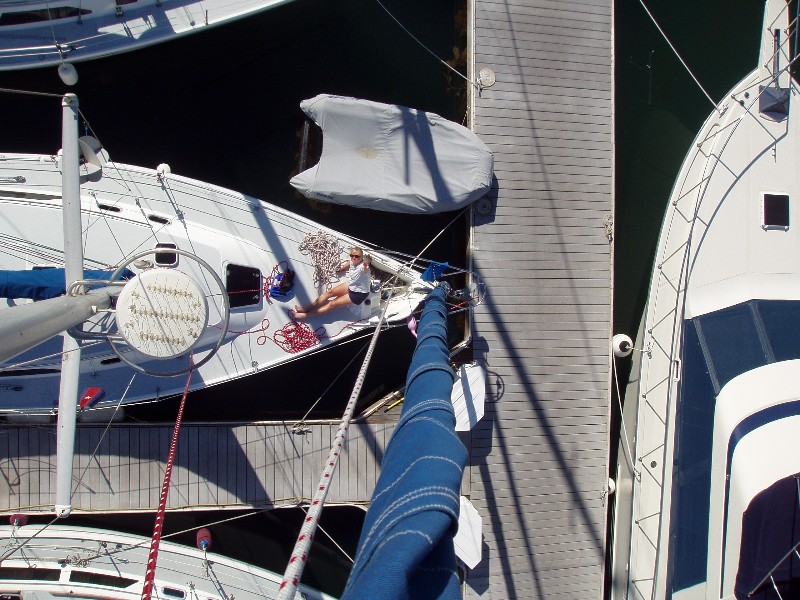 Looking down at the deck (my wife Dee Dee winched me up to the top of the mast using a 5:1 block-and-tackle with anchor windlass assist. Installing a new spinaker halyard block on "Purrrfect," #1929.
Retirment is on the radar screen. Looks like 2006. Then we plan on shipping "Purrrfect" from Ensenda to Vancouver via ship and spending at least a year cruising the waters near and far around our cabin on Cortes Island, BC.
Bob Gauvreau San Diego, CA