Firefly -- Светлячок
Submitted by
KevinLenard
on 06/09/2015 - 07:01.
Last summer every boat lover's dream came true for me after a Russian-Canadian firefly flitted into my life and stayed.
When I got divorced some years back I bought my dad's 'canary yellow' 1978 Mirage 26 sailboat, "Sweet Chariot", from him to 'keep it in the family' and give me something to do while I 'licked my wounds' and ruminated about relationships and my suitability to ever embark upon another one. My 'new mistress' and I became quite close and I spent the next 5 summers tinkering and renovating her to 'like new' condition, including setting up a queen-sized inflatable mattress that extended across the main cabin settee (it took a few minutes to set-up, then to deflate/roll-up, but it was comfortable!). I assumed I'd be sailing her into retirement, as my father had before me, despite my repressed "10'-itis"...
Finally my 37 year old mistress and I were ready to start afresh and, after 5 years of disastrous online-dating "coffee dates" and yet another several month long hiatus from dating, I agreed to meet up with a flesh-and-blood 37 years old female, this one of Russian background, with some apparently recent photos posted that made her appear of interest to me (one cannot tell until the face-to-face meeting happens). Turns out she liked the idea of going out on a boat (I was hopeful this was not just "I like everything you like" initial enthusiasm...
After two happy summers cruising Lake Ontario together while showing Svetlana, a sailing-newbie, the ropes on "Sweet Chariot", we ended up in a lovely harbour-side seafood restaurant in Wilson, NY, that was filled with the glow of sunset (see photo of my love at the restaurant taken that evening, attached). Looking out the window at the rows of vessels much larger than mine, Sveta asked: "So what would it cost to buy a used sailboat that has a permanent queen-sized bed set-up, a decent galley, a permanent dining table, a head with a shower and a second bed for guests to stay over?" (She'd apparently been doing some 'shopping' for features on other craft of late...)
With some understandable pangs of regret for both my father and I, "Sweet Chariot" is now under new management and sailed out of our lives to a mooring at QCYC , while Sveta and I have joined your excellent Catalina 36 owners' association with a Mk I out of Manitowoc, WI. My 'new mistress' shares the name of my new partner: the diminutive of 'Svetlana' is 'Svetlyachok' (Светлячок), or 'Firefly', the nickname her father gave her, and my new partner has the permanent bed, and bedroom (etc.) she wanted, while I satisfied my 'Ten-Foot-Itis" from now through retirement. ;-)
Should you be curious, here's the ad that helped sell my ex-mistress (click for the link):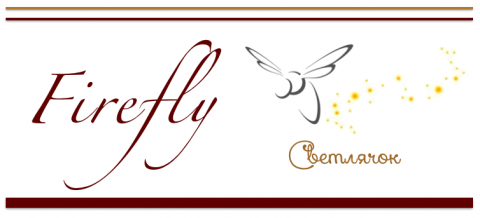 —
Kevin Lenard
"Firefly"
'91 C-36 Mk. "1.5" Tall Rig, Fin Keel, Hull #1120, Universal M-35 original (not "A" or "B")
CBYC, Scarborough, Lake Ontario, Canada