Canada Day 2011 - First cruise
Submitted by
meteor64
on 07/06/2011 - 18:36.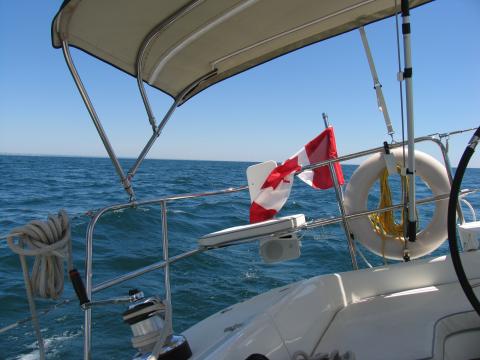 Finally! The weather cooperated for the July first long week-end for Canada Day 2011.
Sunny, warm and no rain. We enjoyed sailing on Lake Ontario from Port of Whitby Marina to Pickering Nuclear Generating Station.

Not a very long ride (about 8 miles), but enjoyable with nice even 10-15 knots breeze.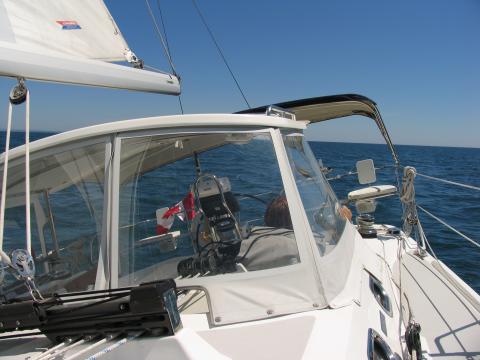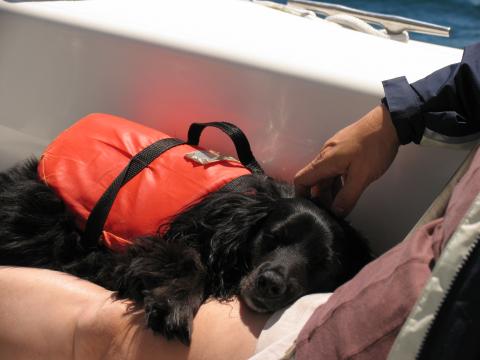 Our dog Whisper snoozed through all the tacks and gybes without a whisper.