The 375 Adventure Begins
Submitted by
meteor64
on 09/22/2010 - 10:20.
We had been powerboating for more than 15 years and in 2008 decided try sailing. Fuel and maintenance on an old boat were part of the "why" we made the jump.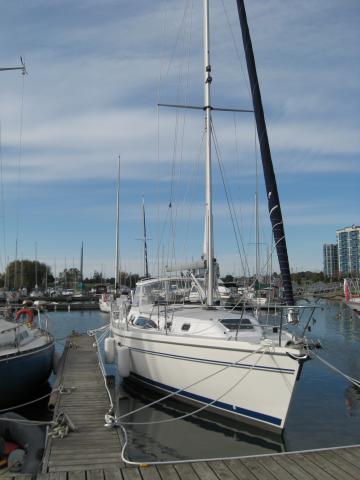 We bought a C320 MKII and found that we liked the different pace. Instead of getting somewhere, would could enjoy ourselves going nowhere. Just being out there is a huge disconnect from the life ashore. So we made the plunge in 2009 and bought our C375. For the price of a small house, we got a very small floating condo. No basement to talk about, not too much maintenance (yet!).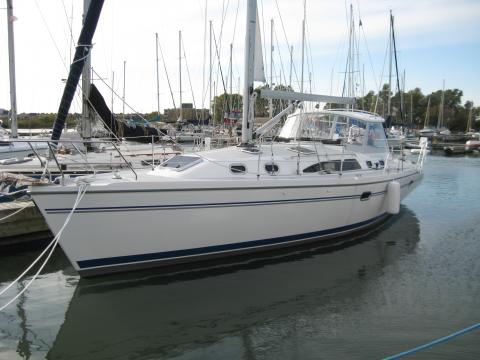 We took delivery in the fall of our new C375 hull #15.
Our first time out on lake Ontario was cold to say the least (mid October). Dressed with our winter coats, we got our "teaser" ride just before haul-out.

We have since been out numerous time and enjoy how stable this boat is. We found the C375 to ride through the waves quite smoothly. A year later, we are still very satisfied with ALIZES. As with any boat, numerous "improvements" are in progress. More to come.